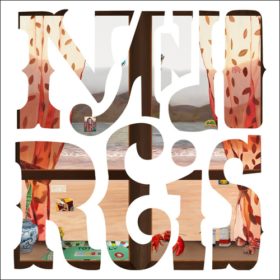 Nando Reis – Sei (2012)
Tracks
Description
Artist
To listen to a song, click the "Play" button.
Pré-Sal
Sei
Back in Vânia
Pra Quem não Vem
Declaração de Amor
Eu & A Bispa
Coração Vago
PERSxPECTATIVA
Ternura & Afeto
luz antiga
Praça da árvore
O Que Eu Só Vejo Em Você
Sem Arrefecer
Zerø Muitø
Lamento Realengo
Sei ("I know") is the seventh album by Brazilian band Nando Reis e os Infernais. It was recorded in Seattle, Washington, with the help of producer Jack Endino, who had already produced four studio albums for Titãs, Nando Reis' ex-band. According to Nando, Endino is the "right guy"to record Os Infernais' sound.
It was nominated for the Latin Grammy Awards of 2013 in the Best Brazilian Rock Album category. Leonardo Lichote, from O Globo, praised the references to Brazilian music contained within the album, stating that "Nando strengthen his relations with a way that's already his: the way of a popular composer that transforms his pains and pleasures in verses filled with truth, be them as simple as "I love you"(there are thousands of variations in the album), be them codified almost exclusively for him".
Nando Reis (born José Fernando Gomes dos Reis; January 12, 1963) is a Brazilian musician and producer, best known as the former bassist and one of the lead singers of Brazilian rock band Titãs and for his successful solo career, with his own band more...
Genres: Brazilian Rock, Pop Rock
Also download other albums from Nando Reis