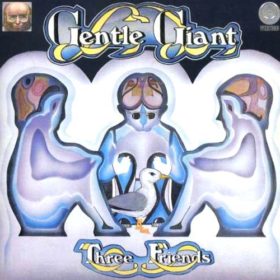 Gentle Giant – Three Friends (1972)
Tracks
Other videos of this song:

GENTLE GIANT Three Friends 01 Prologue

Mix - Prologue (2011 Remaster)

Three Friends - Prologue

Gentle Giant - Prologue HQ

Gentle Giant - In Concert - ZDF TV Special - Live in Brussels 1974
5
Mister Class and Quality?
About the Album
Three Friends (1972) is the third album by British progressive rock band Gentle Giant. It was the band's first release to chart in America, peaking at #197 on the Billboard 200. It is the only album by Gentle Giant to feature drummer Malcolm Mortimore following the departure of Martin Smith.
A concept album, Three Friends deals with three childhood friends whose lives take them very different places. However, each of the three friends are unsatisfied with their new lives. The closing song ends the story on a cliffhanger; whether or not the three friends ever reunite is never revealed.
Genres: International Rock, Progressive Rock
About the Artist/Band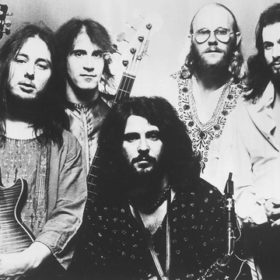 Gentle Giant were an English progressive rock band active between 1970 and 1980. The band were known for the complexity and sophistication of its music and for the varied musical skills of its members. All of the band members, except Malcolm more...
Other Gentle Giant discography albums for download