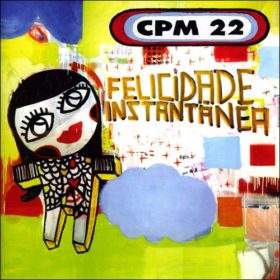 CPM 22 – Felicidade Instantânea (2005)
Tracks
Description
Artist
To listen to a song, click the "Play" button.
Felicidade Instantânea
Um Minuto Para o Fim Do Mundo
Apostas & Certezas
Irreversível
Não Vá Embora
A Cura
Recíproca
Pensamentos Negativos
Cidade Em Chamas
Park, Park
Jovem, Alcoólatra, Suicida
Crise de Existência
Contagem Regressiva
Reflexões
Depois Do Fim
Repetição
No description has been added yet...
CPM 22 is a Brazilian rock band from São Paulo formed in 1995. Band members are Fernando Estefano (Badauí, vocals), Ricardo Di Roberto (Japinha, drums), Heitor Gomes (Heitor, bass), Luciano Garcia (Luciano, guitar) and Phillipe Fargnoli more...
Genres: Brazilian Rock, Hard Rock
Also download other albums from CPM 22