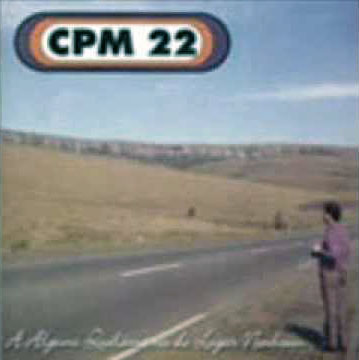 CPM 22 – A Alguns Quilômetros de Lugar Nenhum (2000)
Tracks
Description
Artist
To listen to a song, click the "Play" button.
Regina let's go
O Mundo Dá Voltas
+ 1 Dia
Por Quê?
Garota da T.V.
Bohrizlozer
... é isso
Peter
60s
Light Blue Night
Anteontem
Vai Mudar?
Pregur
A Alguns Quilômetros de Lugar Nenhum
No description has been added yet...
CPM 22 is a Brazilian rock band from São Paulo formed in 1995. Band members are Fernando Estefano (Badauí, vocals), Ricardo Di Roberto (Japinha, drums), Heitor Gomes (Heitor, bass), Luciano Garcia (Luciano, guitar) and Phillipe Fargnoli more...
Genres: Brazilian Rock, Hard Rock
Also download other albums from CPM 22