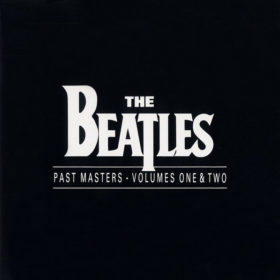 The Beatles – Past Masters (1988)
Músicas
Love Me Do (Remastered 2009)
Outros vídeos dessa música:

Love me Do-The Beatles ' 62

The Beatles - Eight Days A Week

The Beatles Love Me Do

Love me do - The Beatles (HD-HQ)

Love Me Do (Mono / Remastered)
6
I Want To Hold Your Hand
8
Komm, Gib Mir Deine Hand
29
The Ballad Of John And Yoko
33
You Know My Name (Look Up The Number)
Sobre o Artista/Banda

The Beatles foi uma banda de rock britânica, formada em Liverpool em 1960. É o grupo musical mais bem-sucedido e aclamado da história damúsica popular. A partir de 1962, o grupo era formado por John Lennon (guitarra rítmica e mais...
Outros álbuns da discografia de The Beatles para download