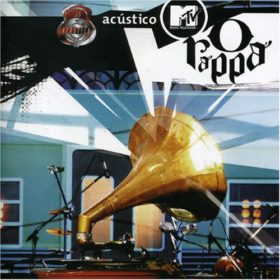 O Rappa – Acústico MTV (2005)
Tracks
Description
Artist
To listen to a song, click the "Play" button.
Na Frente do Reto
Mar De Gente
Brixton, Bronx Ou Baixada
Homem Amarelo
Lado B Lado A
Reza Vela
Se Não Avisar O Bicho Pega
Rodo Cotidiano
Não Perca As Crianças De Vista
Pescador De Ilusões
O Salto
Papo De Surdo E Mudo
Eu Quero Ver Gol
Acústico MTV (English: MTV Unplugged) is the sixth album by Brazilian band O Rappa and their second live album. It was produced by Carlos Eduardo Miranda. It is distributed through Warner Music. It was recorded in May 2005 in São Paulo. The crowd was made up of only friends of the band and members of the official fan club.
O Rappa is a Multi Latin GRAMMY Nominated Brazilian reggae/rock band from Rio de Janeiro, Brazil. Combining many styles such as rock, reggae, funk, hip hop and samba, O Rappa's songs contain sharp protests against the social problems in Brazil and more...
Genres: Brazilian Rock, Pop Rock
Also download other albums from O Rappa