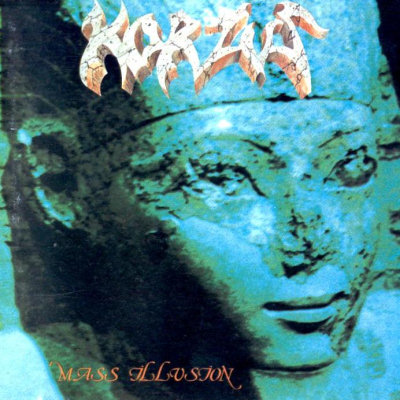 Korzus – Mass Illusion (1991)
format_list_bulleted
Tracks
description
Description
people
Artist
To listen to a song, click the "Play" button.
play_circle_outlineAgony
play_circle_outlineVictims of Progress
play_circle_outlineP. F. Y. L.
play_circle_outlineBeyond The Limits Of Sanity
play_circle_outlineUmpredistable Disease
play_circle_outlineMass Illusion
play_circle_outlineKids Of The Street
play_circle_outlineBlood for Blood
play_circle_outlineLiving In Pain
play_circle_outlineRaise Your Head
play_circle_outlineThe Illuminated
play_circle_outlineInútil
play_circle_outlineBeyond the Limits
play_circle_outlineLiving In Pain
play_circle_outlineInútil
play_circle_outlineVictims of Progress
No description has been added yet...
Korzus is a Brazilian thrash metal band, formed in 1983 in São Paulo. They are one of the first bands of the Brazilian thrash metalscene, along with bands like Sarcófago and Sepultura. Their first release was issued in the seminal metal more...
Genres: Brazilian Rock, Thrash Metal
Also download other albums from Korzus