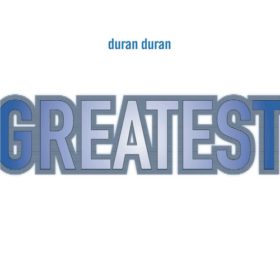 Duran Duran – Greatest (1998)
Tracks
Description
Artist
To listen to a song, click the "Play" button.
Is There Something I Should Know?
The Reflex
A View To A Kill
Ordinary World (Single Version)
Save A Prayer (US Single Version)
Rio (US Edit)
Hungry Like The Wolf
Girls On Film
Planet Earth (Single Version)
Union Of The Snake
New Moon On Monday
Wild Boys
Notorious
I Don't Want Your Love (Shep Pettibone 7'' Mix)
All She Wants Is (45 Mix)
Electric Barbarella (Edit)
Serious (Edit)
Skin Trade (Radio Cut)
Come Undone (Edit)
Greatest is a Greatest hits compilation album released in 1998 by the band Duran Duran.
Duran Duran are an English new wave and synthpop band formed in Birmingham in 1978. The band grew from being alternative sensations, in 1982, to mainstream pop stars by 1984. By the end of the decade, membership and music style changes challenged more...
Genres: International Rock, New Wave
Also download other albums from Duran Duran