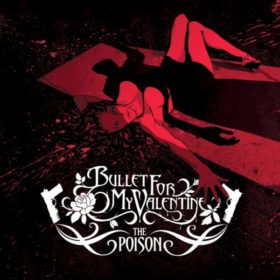 Bullet For My Valentine – The Poison (2005)
Tracks
Bullet For My Valentine - Intro
Other videos of this song:

Intro

Bullet for my Valentine - Intro (Cover by GirlNextDoorVienna & Fabian Rauter)

Bullet For My Valentine - Intro Guitar Cover HD

Bullet For My Valentine - Hearts Burst Into Fire (Official Music Video)

Bullet for My Valentine - Intro Guitar Guide
3
4 Words (To Choke Upon)
5
Suffocating Under Words of Sorrow (What Can I Do)
7
All These Things I Hate (Revolve Around Me)
About the Album
The Poison is the debut studio album by the Welsh heavy metal band Bullet for My Valentine. The album was released on 3 October 2005 through Visible Noise Records in the UK, and on 14 February 2006 in the United States, through Trustkill Records. The album included 11 new songs and two previously heard songs, "Cries in Vain", which was previously heard from their self-titled UK EP and from their US EP, Hand of Blood, as well as from "4 Words (To Choke Upon)" was previously included on the same US release. Different editions of the album contain the song "Hand of Blood", previously heard from these EPs, replacing "Spit You Out".
Receiving generally positive reviews from critics, the album debuted at number 128 on the Billboard 200 and number 2 on the Heatseekers Chart, and as of 30 January 2009, the album has sold 1,000,000 copies worldwide and 500,000 copies in the US. It is the first album released through Trustkill Records to be officially certified gold by the Recording Industry Association of America (RIAA).
Genres: Hardcore, International Rock, Metalcore
About the Artist/Band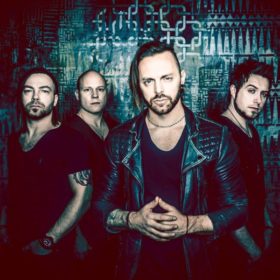 Bullet for My Valentine, often abbreviated as BFMV, are a Welsh heavy metal band from Bridgend, formed in 1998. The band is currently composed of Matthew Tuck (lead vocals, rhythm guitar), Michael Paget (lead guitar, backing vocals), Jason Bowld more...