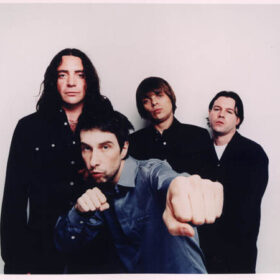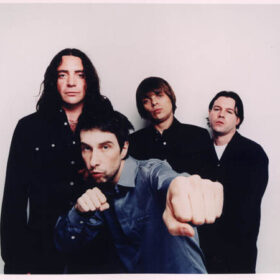 Primal Scream
Primal Scream é um grupo de rock alternativo formado como um duo no ano de 1982 em Glasgow, Escócia, por Bobby Gillespie (antigo baterista do The Jesus and Mary Chain) e Jim Beattie.
O nome da banda se refere à teoria do grito primal, de Arthur Janov (a mesma teoria que influenciou outro grupo musical, o Tears for Fears).
Atualmente o grupo é composto por Andrew Innes (guitarrista), Martin Duffy (tecladista), Debbie Googe (baixista), Darrin Mooney (baterista) e Bobby Gillespie (vocalista e guitarrista).
Em turnê, o grupo conta ainda com Barrie Cadogan que está com a banda desde 2006, após a saída de Robert "Throb" Young. Em 1992, o grupo recebeu o Mercury Prize pelo álbum Screamadelica. Este álbum rompeu fronteiras e mudou a cara da música pop britânica nos anos 1990, ajudando a tornar aceitável o dance music e techno para o mainstream do rock britânico.
Gêneros: Rock Internacional, Rock Internacional, Rock Alternativo, Indie Rock, Rock Eletrônico
Álbuns de Primal Scream para download