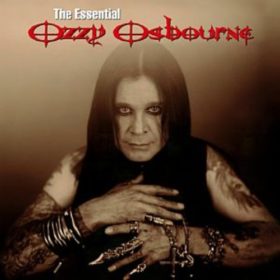 Ozzy Osbourne – The Essential (2003)
Para escutar uma música, clique no seu nome.
Shot in the Dark
I Don't Wanna Stop
The Ultimate Sin
Flying High Again
Bark at the Moon
Crazy Train
Goodbye to Romance
Close My Eyes Forever
Miracle Man
Crazy Babies
Breakin' All the Rules
No More Tears
Time After Time
Mama, I'm Coming Home
Mr. Tinkertrain
Road To Nowhere
I Don't Want To Change The World
Mr. Crowley
Changes
Perry Mason
I Just Want You
See You on the Other Side
Back On Earth
Gets Me Through
Dreamer
In My Life
The Essential Ozzy Osbourne é um álbum de coletânea de Ozzy Osbourne lançado em 2003.
John Michael Osbourne, mais conhecido como Ozzy Osbourne, nasceu em Aston, Inglaterra, no dia 3 de dezembro de 1948. É um músico, compositor e vocalista britânico. Osbourne ganhou notoriedade como vocalista da banda Inglesa Black mais...
Gêneros: Heavy Metal, Rock Internacional
Baixe também outros álbuns de Ozzy Osbourne